Elite Guitarist Inner Circle
1 month of content – free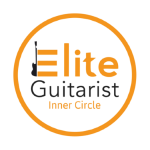 Hey guitarists, it`s Dan Thorpe here.
I want to give you a secret gift – it is one month`s worth of material from my Elite Guitarist Inner Circle.
All the content is complete and contains just a fraction of the lessons from my Elite Guitarist Inner Circle which, if you like acoustic guitar, fingerpicking, beautiful songs, and having more fun on guitar,  may well be for you. Bookmark this page, there is a LOT of great content here for free.
Anyway, enjoy the following free lessons (if you want to join the programme, you can and you will get a stunning free gift delivered to your door).
Find out more HERE.
Fingerpicking Song of the month
Strum-along song of the month
Riff of the Month
In Focus Mini-Course
Quick Monthly Challenge
---
This is NOT all of the content in the Elite Guitarist Inner Circle, as it contains the content below AND extra stuff too such as support, direct advice, a "backstage area" of secret books, discounts, and more.
If you join the full programme, you will get access to all the content and lessons you will ever need to be the best fingerpicking and strumming guitarist, plus 40 months of lessons (with a cost of $1554) for a teeny tiny fraction of that and all lessons organised really nicely for you.
The Elite Guitarist Inner Circle:
Erases the need for you to buy any more books, courses, go searching on YouTube
Or to keep spinning your wheels being stuck, frustrated and having no real direction with your guitar playing.
I honestly believe, if you like fingerpicking, strumming and classic songs, and having fun on the guitar, this is all you will need, it`s easy to cancel if it`s not for you.
I promise that. 
Enjoy this month of the "content" side of the Elite Guitarist Inner Circle and if you want to find out more about the daddy-0 itself, check it out on the link below (and get a free book delivered to your door for trying it).