These eCourses have helped 1000`s of guitarists all over the world become better guitarists in a shorter space of time. They will help you too. All e-Courses come with a 90 day no questions asked money back guarantee so there`s absolutely no risk to you.
eCourses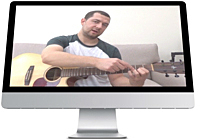 Fingerpicking Classics: Learn The Most Stunning Songs On Fingerstyle Guitar
Featuring 14 of the best fingerpicking songs (from 60`s folk to modern pop) this e-Course is designed to get you playing real songs that you know and love in a short space of time.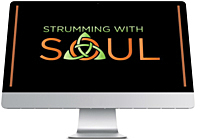 Strumming With Soul: Strum the guitar with technique, passion and power
Designed to get your strumming skills up to a high standard. Learn the most important strum patterns ever, songs and riffs that use these patterns and how to have a natural and effortless command over your rhythm – just like a pro.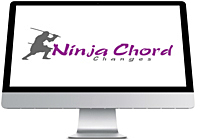 Specifically aimed at guitarists who want to get past this frustrating area of guitar playing so they can get on enjoying the guitar and playing lots of songs just like experienced players do.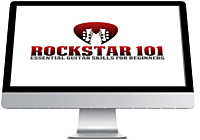 Rockstar 101 – Essential Guitar Skills For Beginners
A one stop solution for those have played for a few weeks, months or years and don`t know where to go next. Learn 10 week`s worth of material and learn a different essential technique each week with. By the end of this course you will be a better and more rounded guitarist who can play many more things than before.
Mini Courses